Organ concerts at the Grandes-Orgues Cavaillé-Coll
Spectacle, festival (concert, danse, théâtre)
See you at the concert at Saint-Denis Cathedral Basilica!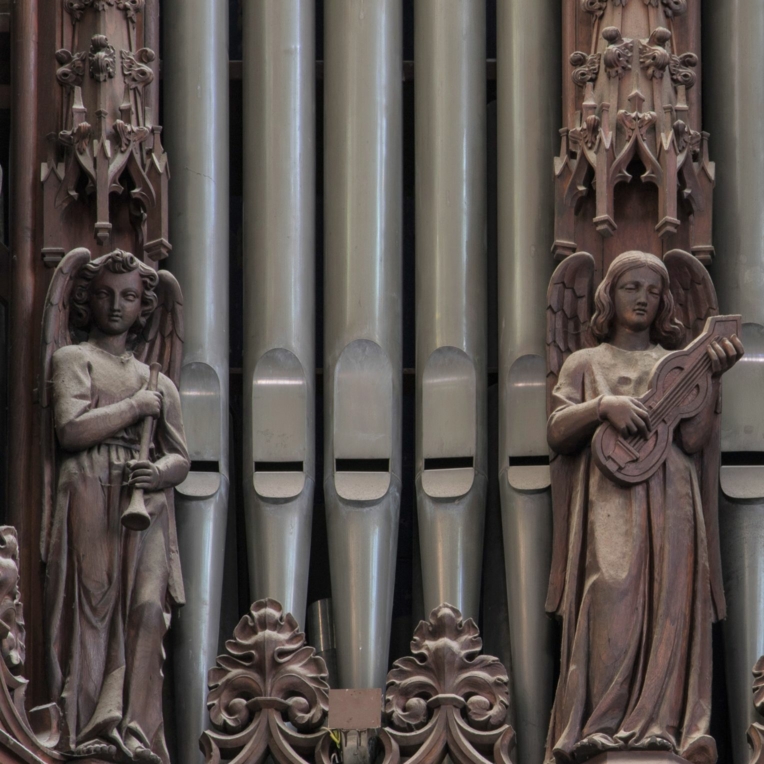 September 17, October 1 and 15, November 5

5pm to 6pm

Price

Free for all without reservation
July 2 - Elisabeth Hubmann, titular organist at Saint-Paul in Geneva
September 17 - Diego Innocenzi, titular organist at Victoria Hall, Geneva
October 1 - Gabriele Agrimonti, titular organist at Saint-Louis-des-Français in Rome
October 15 - Quentin Guérillot, titular organist at Saint-Denis Cathedral, Paris
November 5 - Daniel Roth, titular organist at Saint-Sulpice, Paris
Artistic director: Quentin Guérillot, titular organist of the Grandes-Orgues de la Cathédrale Saint-Denis.
During the concerts, the program is commented and the image of the performer is presented on screen.
Who is Quentin Guérillot?
A native of Mulhouse, Quentin Guérillot studied at the Conservatoire National Supérieur de Paris with such great masters as Michel Bouvard and Olivier Latry for organ, Olivier Baumont for harpsichord, Thierry Escaich and Pierre Pincemaille for writing and improvisation, winning 7 first prizes. A pupil of Vincent Warnier, he also attended numerous master classes with Louis Robillard, Bernhard Haas, Andreas Staier and Christophe Rousset, and worked on the Italian organ repertoire with the renowned organist and musicologist Andrea Macinanti.
Fascinated by musicological sources and ancient treatises, he specialized as a conductor-continuist with Leonardo Garcia Alarcon at the HEM in Geneva.
In May 2018, at the age of just 25, he was appointed titular organist of the Grandes orgues Cavaillé-Coll at the Cathédrale-Basilique de Saint-Denis, succeeding his mentor Pierre Pincemaille. Since then, he has been artistic director of the Cathedral's organ concert season, and regularly appears as soloist at the Saint-Denis Festival, notably with Khrystyna Sarksyan and David Guerrier. He also regularly performs under the direction of prestigious conductors such as Matthias Pintscher, Marko Letonja and Jukka-Pekka Saraste at the Philharmonie de Paris and the Théatre Antique d'Orange.
A concert artist recognized throughout Europe, he dedicated his first CD "L'orgue chambriste, du salon à la salle de concert" to Label Initiale, to unanimous critical acclaim (Choc de Classica).
The organ at Saint-Denis Cathedral Basilica
The neo-Gothic organ case was designed by the architect François Debret, commissioned to restore the abbey church in 1813. Cavaillé-Coll created this unprecedented instrument, inventing the pneumatic lever, the Machine Baker, which relieves the organist's workload by avoiding the hardness of the keyboards. He is the most emblematic organ builder of the 19th century. He revolutionized the profession, building over 500 organs in Paris, the provinces and abroad. The instrument has 69 stops, 3 manuals and around 4,200 pipes.