A child's play monument
Grand événement multi-sites
Discover the Cathedral Basilica of Saint-Denis with the whole family!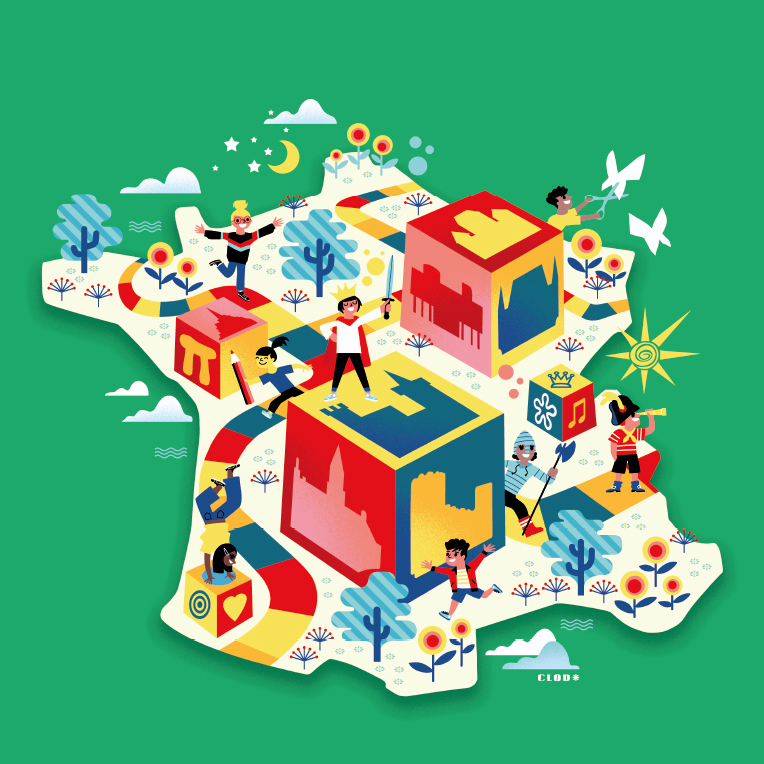 October 21 and 22, 2024

2pm and 4pm

Admission

Free for children under 18.

1 adult accompanying a child is entitled to a reduced rate of €7.50.

Public

Children aged 4 and over

Please note

A tour departure is planned for 4-7 year-olds (parents will be asked to help younger children in the workshop) and another for 8-12 year-olds.
Reservations required - Places are limited.

Information

06 15 59 06 84 or sylvie.koch@monuments-nationaux.fr

For the 25th edition of "Monument jeu d'enfant", the Centre des monuments nationaux - basilique cathédrale Saint-Denis invites children and parents to discover the monument in a different way.
This year, we invite you and your family to discover the animal world of the Middle Ages, and the symbolism of animals through the sculptures and stained glass windows of Saint-Denis Cathedral Basilica.
Guided tour of the basilica
Families will discover the tombstones of the kings and queens of France and the animals that inhabit the monument. Learn about the animal world in the Middle Ages and animal symbolism through the basilica's sculptures and stained-glass windows.
Workshop
Children create and decorate a flying chimera mobile (fake furs, feathers, etc.).