With the family
You visit the Basilique cathédrale Saint-Denis with your family ? Discover all our offers !
Discover our family activities
Get ready to discover the Saint-Denis basilica with your children!
Get the booklet-game, available free of charge at the monument's reception desk.
To discover the monument while having fun, the "Family rendez-vous" and "Monument jeu d'enfant" will offer you unforgettable moments.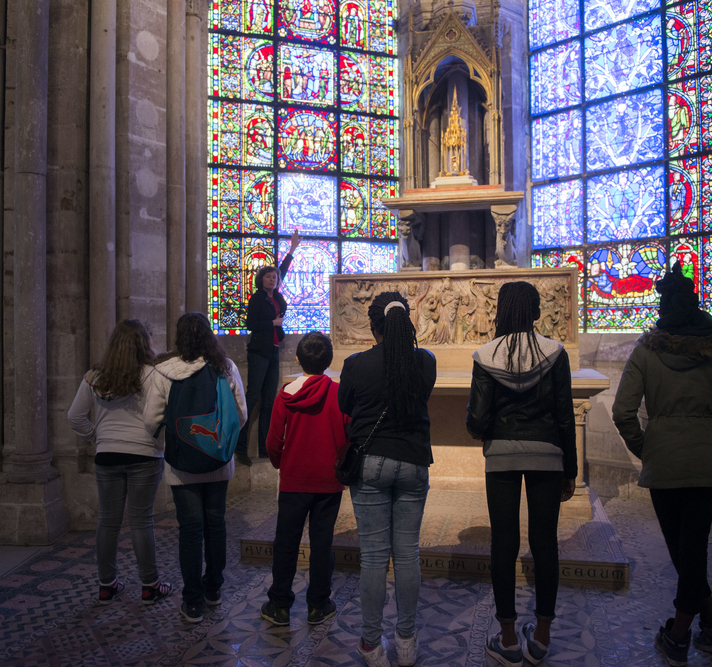 How to eat?
It is not possible to eat inside the monument. There is a wide range of restaurants in the vicinity of the Saint-Denis basilica.
To take air with the garden of medieval inspiration
Located at the chevet of the basilica, it opens to the public on certain occasions! Consult the calendar to know the dates.
Conditions of free admission
Admission is free for children under 18. Take advantage of it!
Visit with peace of mind!
A changing table is at your disposal
Please note: there is no locker or checkroom on site